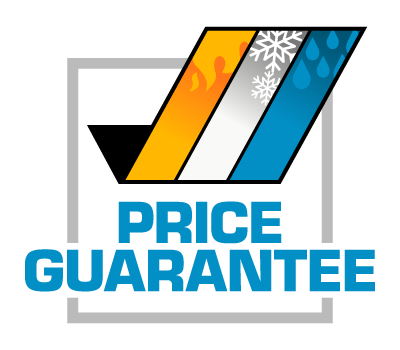 Certified, Insured, Guaranteed Work
We will beat any written estimate.
All our work is fully guaranteed for 10 Years.
Contact Us
1.) CERTIFIED:
We Guarantee all our work with the best warranty in the roofing business. Whonnock Roofing and Gutters Ltd does not sub-contract out any of its work. We have found that the quality of workmanship is better when installed by "in house" employees who are paid hourly, rather than "piece work", as the jobs, can sometimes become rushed. All of our employees are trained and certified in steep and flat roofing systems. In fact, we have several ticketed and certified journeyman roofers on our staff.
Here at Whonnock Roofing and Gutters Ltd, our name has become synonymous  with quality. So much so, that we were personally asked to come on board and help redesign the steep roofing program at RCABC (Roofing Contractors Association of British Columbia),  located in Langley, for the ITA (Industry Training Authority), back in July of 2012.
2.) INSURED:
Not only do we guarantee our work but we are fully insured up to $5 million dollars. This is extremely important as it FULLY protects the homeowner/customer. Many people falsely believe that WCB covers the home owner, but they do not. WCB is there and in place for the worker. That is why liability insurance is so important. While many roofing contractors will tell you that they carry it, we always provide proof, before the job is started. We include a copy of our liability insurance, along with the insurance number in every one of our quotes. We like to call it the "piece of paper, piece of mind".  This insurance also covers each and every homeowner in the off chance that anything is damaged during the install.
Whonnock Roofing is also in good standing with WorkSafeBC. Our professional team follow all the OHS (Occupational Health and Safety) guidelines. We are trained and certified in Fall Protection, Advanced Fall Protection and Occupational First Aid. Before the start of every job, our site supervisor/foreman writes up a Fall Protection Plan for the crew. Each and every one of the workers go over the plan, pointing out and all concerns regarding safety, before the job even  begins. We also conduct weekly "tool box talks" with the crews, touching on a vast array of safety issues concerning our trade. As a family owned and operated roofing contractor since 1977, Whonnock Roofing is a certified installer for the most respected manufacturers in the roofing industry. Contact us for roofing and gutter repairs for:
Single-family homes
Strata and condos
Townhouses
Managed properties
New and existing construction
Commercial and industrial structures
3.) GUARANTEED WORK:
We strongly believe that we have the BEST warranty in the roofing business. If you have seen a better roofing services guarantee from anyone in the Maple Ridge, Pitt Meadows, Port Coquitlam, Coquitlam, Langley, Burnaby area… or anywhere else for that matter, we would love to see it!
All our work is FULLY guaranteed for 10 years. So you can rest assured that your property is fully protected for all seasons. We are also one of the only companies that put our full 10 yr guarantee, of  labour and materials, on the physical address and not the home owners name. That means that EVERY warranty we issue is totally and fully transferable in the case that you decide to sell your home before the 10 yrs is up. This is also a major reason why so many realtors, only use us, for all of their clients needs.
Same-Day Service
With 18 employees, Whonnock Roofing and Gutters Ltd completes most of our roofing jobs in one day. With offices in Maple Ridge, Coquitlam, Langley and Burnaby, we can easily service all of you needs, regardless of where you live. Please call Whonnock Roofing and Gutters Ltd,  any day of the week, for repairs and/or quotes, as we provide same-day service to all of our customers. Plus, Whonnock does not ask for payment until your job is done and you are totally satisfied. We will never ask for a deposit, before the job, and will strive to make sure that you are happy and content when we finish installing your beautiful roof!